Guava, mango and lilikoi flavors are some of the traditional Hawaiian flavors used by a classically French trained chef in Hilo, Hawaii.  Baking with butter and squeezing fresh fruit juices are the heartbeat of the kitchen.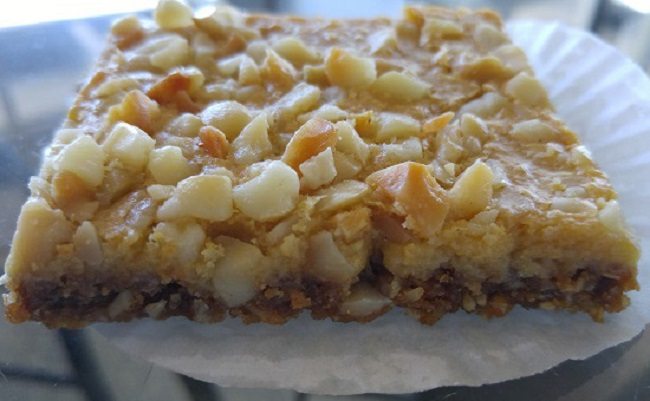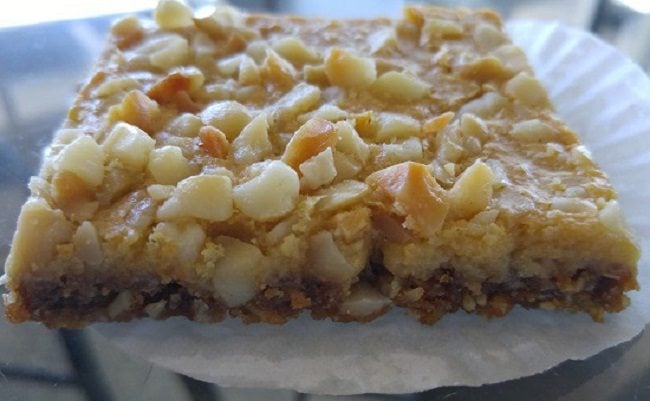 Chef and owner Maria Short of Short N Sweet Bakery and Café in Hilo on the Big Island of Hawaii, loved the aloha spirit in this residential town and set up shop. It's not a typical Hawaiian bakery with donuts or malasadas since display cases are filled with hard to resist buttery desserts like Hilo butterscotch bars, cheesecakes and handmade marshmallows in tropical Hawaiian flavors. Chef told me she likes to make marshmallows because they are fluffy and fun to eat.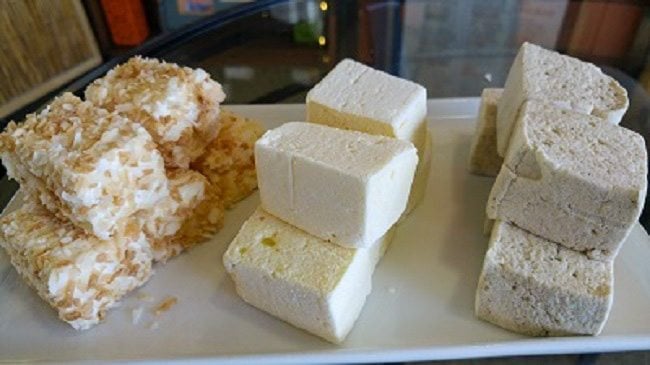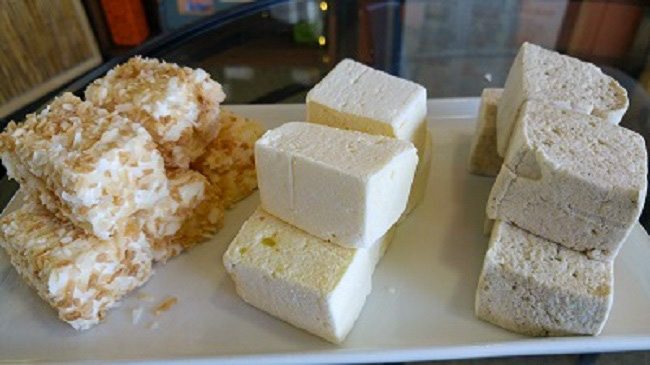 While I admired the cute bags of marshmallows, hungry people lined up for freshly prepared panini sandwiches and salads to take away or eat at a cozy bistro table.
The show stopper here is Chef Maria's gorgeous wedding cakes that are the talk of town.  Maria's cakes are iced with a light buttercream frosting and she has elevated the beauty by using rolled fondant and gum paste flowers. Designing the detailed little flowers and decorating the sculpted cakes are her pride and joy for such special occasions.  Very impressive is that Bride Magazine featured her pearl draped Cocoa Chanel cake in a full-page photo with Maria's details about the elegant cake.
Success of the bakery is also due to her husband Dien and his bread baking skills. He grew up on the island and has perfected a Portuguese sweet bread recipe like the tastes of his youth. I just had to buy a round loaf to eat as soon as I could and then ate it for snacks and breakfast.  Dien mixes up other breads too, with freshly baked bread adding to the aromas in the shop.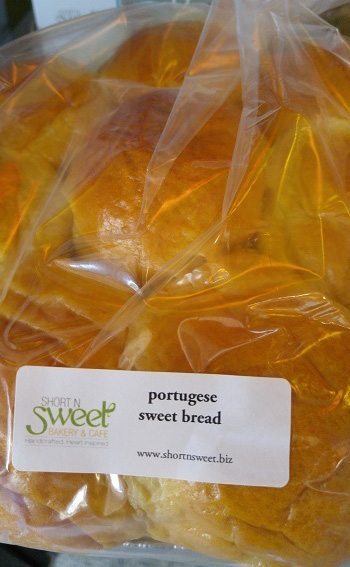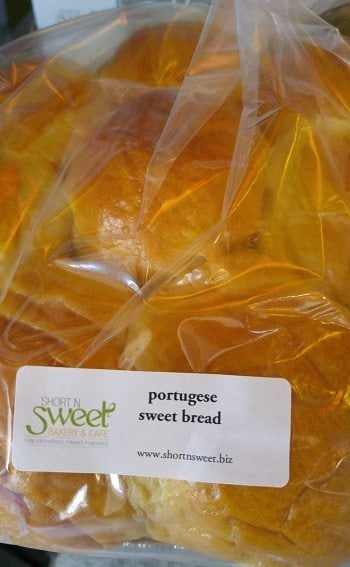 And here's the kicker, their building is where King's Hawaiian Bread first started in 1956.  Original walls are still in place and the outside looks nearly the same as when King's owner Robert Taira opened his first bakery.
Whether visiting Hilo or living the island life,  Short N Sweet offers sweets and savories in the aloha spirit.
Short N Sweet Bakery and Café
374 Kinoole St
Hilo, HI 96720
www.shortnsweet.biz
Article first appeared on Honestcooking.com